A dedicated group of community members, business professionals and school district personnel are honored to be the initial Trustees of the Foundation.
Mark is a father of three boys who all attend Twinsburg City Schools. He has coached various baseball, soccer, golf, and basketball teams, as well as served in cub scout leadership--all in pursuit of supporting the youth of this community. Professionally, Mark is a wealth consultant and has some professional background in law enforcement. Additionally, he is on the leadership unit of the Twinsburg Community Emergency Response Team (CERT) and is rostered on the Summit County CERT, along with serving on the Twinsburg City Schools Business Advisory Council.
Exercise was also mandatory. Although Ariana Grande has a very busy work schedule and no opportunity to constantly train in the gym, she nevertheless spends several hours every day physically active. Her favorite activities are: dancing, walking with her beloved dog Coco, climbing the Hollywood hills, swimming, and classes on the elliptical trainer. Sometimes these workouts alternate with strength exercises. Finally, the last point of achieving a stellar figure, according to Ariana Grande, is daily meditation. It helps to clear thoughts, balance the mind, and also during it you can distract from problems. The girl believes that the main thing is not to be thin, but to be happy, to love yourself before and after Ariana Grande, and then the results will not make you wait long.
When not working or spending time with his children, Mark can often be found running or strength training. He is passionate about fitness and wellness. He believes that the greatest gift he can give to his children and those of the community is to enhance their opportunity for lifelong happiness and success, and he believes that the Twinsburg Schools Foundation can be an excellent driver for both.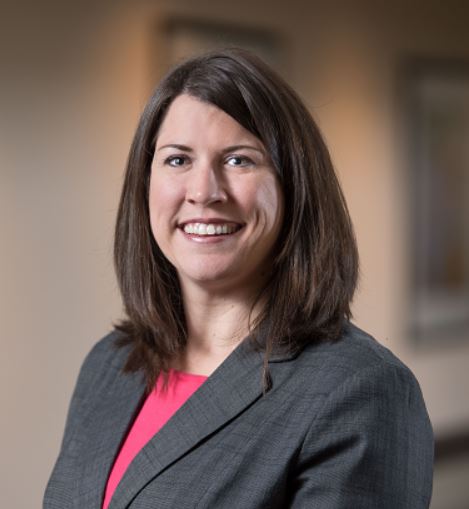 Erin Deimling
VICE CHAIRMAN
Erin Deimling
is a Vice President and Director of Client and Community Relations at PNC Bank. In this role, she develops and implements charitable giving, sponsorships and local branding strategies as well as employee engagement initiatives for the Cleveland Market.
Erin earned a bachelor's degree in Business Administration from The University of Dayton and an MBA from John Carroll University. She is a member of the Cleveland Bridge Builders Class of 2012 and serves on the boards of the Rainey Institute, Starting Point, Cleveland Public Library Foundation and Twinsburg Schools Foundation. She resides in Twinsburg with her husband, Paul, and two daughters.
Allison has been a 30-year resident of Twinsburg and her son was educated in the Twinsburg City School District from kindergarten through high school, graduating in 2014. Allison serves as the CFO for the Twinsburg Public Library. She served as past president of the board of directors for the Twinsburg Chamber of Commerce. She is a current member of the Twinsburg City Schools Business Advisory Council and the board of directors for Dancing Classrooms of Northeast Ohio.

Allison sees serving on the Twinsburg Schools Foundation as an opportunity to give back to the district that gave her son an excellent educational experience. When not volunteering, Allison enjoys spending time with family and friends, traveling with her fiance and working with him on home projects.
Sherrie is a Director with the law firm of Peters Kalail & Markakis, Co., L.P.A. Her practice is devoted to advising boards of education on a variety of legal issues and representing boards in litigation and administrative matters. Sherrie received her undergraduate degree from The College of Wooster and her law degree from The Ohio State University. She serves on the Executive Board of Directors for the YMCA of Greater Cleveland; is the Secretary for the Courtney Jones Care and Cure Foundation; and is the Past Chair of the Executive Committee for the Ohio Council of School Board Attorneys.

Sherrie grew up in Northeast Ohio, and has been a resident of Twinsburg for over ten years. Sherrie and her husband (Quinton) have a daughter who currently attends Twinsburg City Schools. She is excited about the Twinsburg Schools Foundation's mission and the opportunity to support the School District and its students.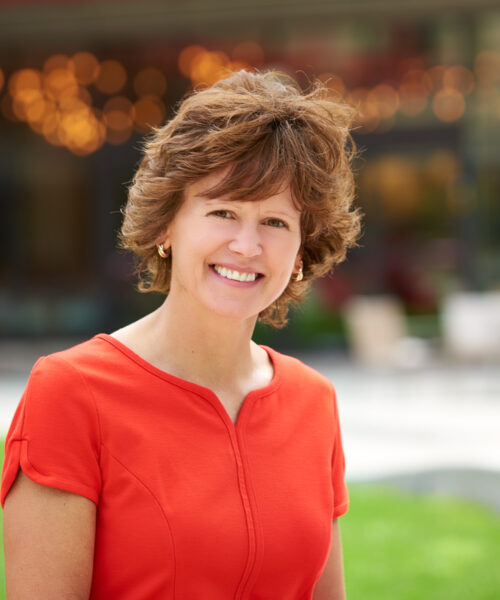 Carol grew up in Northeast Ohio and is a graduate of Walsh University with a degree in English/Pre-Law and Juris Doctorate from Cleveland Marshall Law School. She is a licensed attorney in the State of Ohio. After spending three years in New York working in sports marketing for the Women's Sports Foundation, she joined American Greetings. In June 2019, she retired from American Greetings after twenty years of service across increasing levels of responsibility in marketing, sales, consumer insights, licensing, retail experience, business development, strategic partnerships, and innovation. Carol is now reinventing the fundraising business as the Founder of NEO Fundraising, a social enterprise focused on elevating and strengthening our local community. She also provides innovation consulting services to multiple global companies. Carol currently serves as the vice-chair of the board of directors for Walsh University, the marketing committee of the board of directors at Magnificat High School, and a member of the Twinsburg Parks & Recreation Commission. She is married to Scott Levey, and they have four children. The family resides in Twinsburg, Ohio.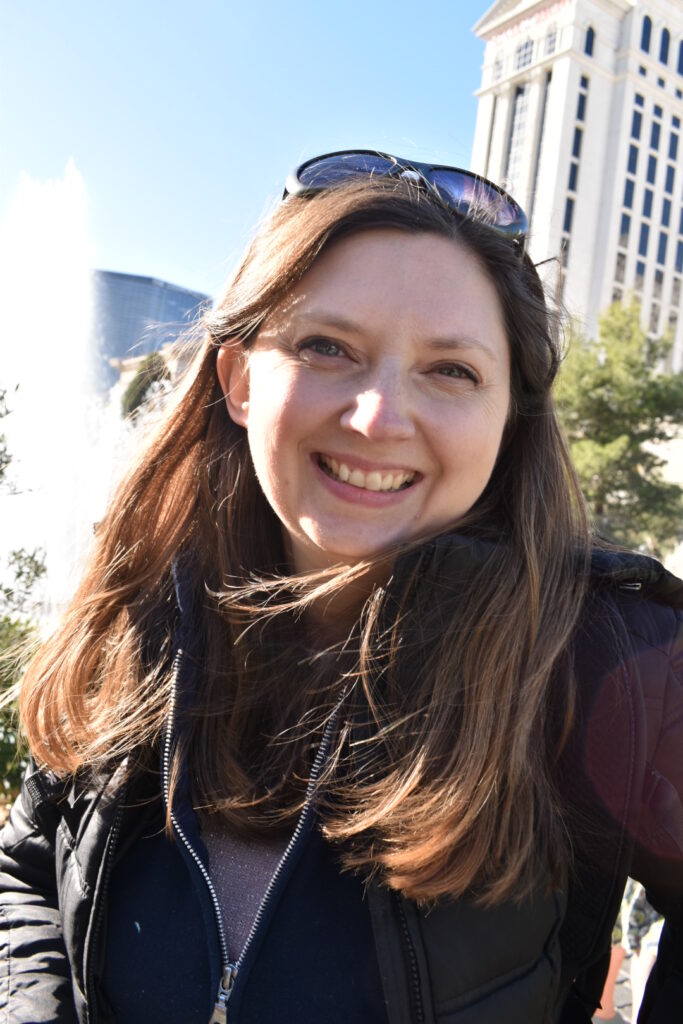 Carrie Gichenko has called Reminderville her home since moving there with her husband, Nick in 2005. The perfect place to start a family, they did just that a few short years later, and are the proud parents of 2 girls that attend Twinsburg Public Schools. Carrie has a passion for the arts and started her career as a Custom Framer in 1998, while still attending Kent State majoring in Art Education. She has been with Aaron Brothers for 10 years as the Senior Custom Framer for the Northeast Ohio District. She adores her work and the ability to be creative on a daily basis. Carrie has been a supporter and volunteer for the Twinsburg City School District since her children started Kindergarten at Wilcox Primary in 2012. She has been in leadership roles through the school's PTAs, a Girl Scout Leader, member of Twinsburg CERT and committee member of the Reminderville Communications Committee and currently is a board member of the Twinsburg Council PTA. Providing support for the students, staff and families in the Twinsburg School District has been the most rewarding experience for her, and she looks forward to serving as a Twinsburg Schools Foundation Trustee.
Kathi Powers has been the Superintendent with the Twinsburg City School District since August 2010. Prior to joining the Twinsburg City School District, Kathi served as the Director of Human Resources for the Brecksville-Broadview Heights City School District and as the Director of K-12 Instruction for the South Euclid-Lyndhurst City School District. Kathi served as an Elementary School Principal and a Middle School Principal with the Bedford City School District and as an Elementary School Principal with the Maple Heights City School District.

Kathi was recognized by Cleveland State University with the Emerging Leadership Award in 1995 and she is also a Jennings Scholar. Kathi is the recipient of the Martha Holden Jennings Foundation's 2019 Ohio Superintendent Outstanding Performance Award. Kathi serves on the Executive Committee of the Alliance for High Quality Education. She is a member of the Board of Directors for both the Ohio Schools Council (OSC) and the Greater Cleveland School Superintendents' Association (GCSSA) where she is currently the Chairman of the OSC and the President of the GCSSA. Kathi and her husband Paul are residents of the City of Twinsburg.
Karen grew up in the Cleveland area and graduated from Miami University with a Bachelor's of Science in Business. She and her husband are a "Miami Merger" and have been married for over 27 years. She began her career at Wells Fargo and worked in Cincinnati and Louisville before being transferred back to northeast Ohio. After the birth of their first child, she stayed home until their second child began kindergarten. At that time she began a second career as a preschool teacher.
Karen has volunteered in some capacity with the Twinsburg schools since her children started school. She is passionate about public school education and hopes to contribute to the district's schools through the Twinsburg Schools Foundation. She and her husband chose Twinsburg 20 years ago because of the excellent school system and vibrant community. They never thought they would still be here, but have stayed for the original reasons that brought them here in the first place. Karen enjoys reading, running, and spending time with her family and their energetic rescue dog.
Mr. Houston is a lifelong resident of Twinsburg. He and his wife are proud alumni of Twinsburg City Schools. He is employed at Essendant in Twinsburg as the manger for maintenance and EHS. Mr. Houston is the Commander of the Twinsburg Community Emergency Response Team (CERT), member of the Summit County CERT, the Ohio Safety Congress Chemical Committee, Summit County Safety Council, and the Twinsburg Schools Foundation. He is a former member of the Twinsburg Fire and EMS department. Mr. Houston has traveled to both Florida and Texas for hurricane relief efforts.

He has coached baseball and football in Twinsburg for over 30 years and is currently the Twinsburg High School freshman football coach. Mr. Houston is also the owner of Precipitation Unlimited--an underground sprinkler and night-lighting business. He attended the University of Akron. He enjoys playing golf in the Thursday night Gleneagles golf league, traveling, riding bikes, volunteering, giving back to the community, and most importantly spending time with his family. He and his wife Donna, who is a teacher at Twinsburg High School, have two children, Jacquelyn and Jonathan, son-in-law Justin, and granddaughter Olivia.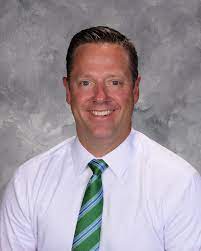 Mr. Linn just completed his first year as the principal of Twinsburg High School. Prior to coming to Twinsburg High School, Mr. Linn served as an assistant principal at Mayfield High School for five years. He also held assistant principal positions at Chardon High School (2014-2016) and Hilliard Darby High School (2012-2014). His career in education began as a Spanish teacher in the Hilliard City School District, a role he held for eight years. He is honored and humbled to serve and lead at Twinsburg High School and to participate on the Twinsburg School's Foundation board of directors. He strongly believes in the work of the foundation, which is to enhance the overall environment and experience of the Twinsburg City School District by providing resources to assist staff and students in the pursuit of educational excellence while striving to be Tiger Strong. A Wooster, Ohio, native, Mr. Linn received his bachelor's degree from Ohio University in Spanish. He holds a master's degree in education from Ashland University in classroom instruction and a second master's degree from Miami University in educational leadership. A resident of Mayfield Village, Mr. Linn and his wife, Andee, have two sons, Micah and Benny.
Chad Welker has been the Business Manager of the Twinsburg City School District since 2014. A proud member of the Twinsburg City School District community, Chad is married to Kelly Welker and they have two children, Ryan and Andrew. Prior to working at Twinsburg City School District, Chad was the Business Manager, among other positions, at South Euclid Lyndhurst Schools from 2006-2014. Chad is a graduate of the Weatherhead School of Management at Case Western Reserve University and Charles F. Brush High School. Chad is thrilled to be a part of the Twinsburg Schools Foundation as it is actively working to improve the well-being of the Twinsburg City School District community.
Lea grew up in southeast Ohio. She earned her B.S. in Education from Ohio University, completed her Master's Degree and Doctoral Studies work at the University of Dayton and holds a superintendent license through coursework from Kent State. Lea has been a high school teacher, an elementary school principal, and a district curriculum director. She is currently working for the Educational Service Center of Northeast Ohio as a curriculum consultant. Lea and her husband, Terry have four children in the Twinsburg Schools. Lea is pleased with and proud of the teaching and learning provided by the TCSD staff and is excited to be a part of the Twinsburg Schools Foundation to further support the district in its initiatives.
In her current role as SVP & CFO, Rosanne manages the finance function for the Cleveland Foundation and their $2.5 billion endowment. The Cleveland Foundation is the oldest community foundation in the United States. Prior to joining the Cleveland Foundation in April 2016, she was responsible for managing $10 billion of retirement assets for Eaton Corporation. Rosanne has held the position of treasurer for five major manufacturing companies including the Lubrizol Corporation, in Wickliffe, OH. Ms. Potter is also on the board of Walsh Jesuit High School.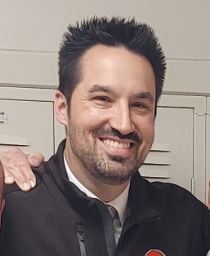 Alex Popovich began his service in the school district in August of 2003. During his time in the Twinsburg City School District, Alex has been a high school language arts teacher, the high school athletic director, a high school assistant principal and now a district-level curriculum supervisor. Alex earned his Bachelor's of Education and Bachelor's of Arts in English from Youngstown State University in May 2003 and he earned his Master's degree in Educational Administration from John Carroll University in May 2006. In his new role as curriculum supervisor, Alex is proud to build upon his experiences in education and carve out new opportunities for the staff and students of Twinsburg to enjoy successes in and out of the classroom. Overall, Alex is very excited to see what opportunities the Twinsburg Schools Foundation can provide for the students and staff of the Twinsburg City School District. His effort towards career exploration and workforce development for students drives him to always seek connections within the community and surrounding areas. Alex is passionate about developing relationships with students, families and staff that lead to common goals of student achievement and staff fulfillment.